Welcome to Why Credit Matters.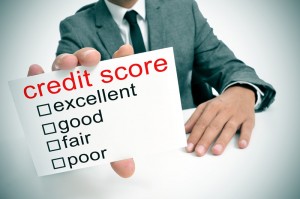 The key is your credit score.
This site is dedicated to educating consumers and business owners on the changing lanscape of credit and provides many resources for financial success.
Please let us know if this site is helpful. Did you learn anything? Let us know what you learned or what interested you. Email your comments and suggestions.
Some Reasons Why You Want Good Credit
Every purchase you finance is significantly more expensive with bad credit
Bad Credit can hamper your ability to buy a home or even rent an apartment.
Bad credit will put limits on your credit cards and even lower existing limits.
Bad Credit can prevent you from getting a credit card or a loan. Bad Credit can make your auto insurance significantly more expensive.
60% of employers pull a credit report before offering employment.
Learning about credit, knowing your credit score, reviewing your credit report, personal goal setting, budgeting and solid financial planning sounds like a big task. It's easier than you might think. We hope this site will provide you with some helpful information and good common sense suggestions to assist you in learning ways to build a successful financial present and future.
Do you have a positive story to convey or have you learned something today that you did not know about credit, collections, or other financial related matters?
The U.S. Government has a great site that incorporates all types of information on financial matters including student loans, social security, budgeting and much more. It is www.mymoney.gov.
www.mymoney.gov is brought to you by 22 Federal entities that work on improving financial literacy and education. It is a central place for unbiased, reliable information and materials on financial topics of interest to you.
whycreditmatters.net has no affiliation with www.mymoney.gov or the U.S. Government. We provide these links as a matter of information only.
whycreditmatters.net is not affiliated with videocreditscore.com. This link is provided for informational purposes only. This is a site that we have found informative and helpful in learning more about credit scores and credit reporting. You can also find out more information at www.myfico.com and other credit information websites.